ST3453H HeliTAWS® Terrain Awareness & Warning System

Designed for broad military applicability, the innovative HeliTAWS® ST3453H is the only multi-hazard avoidance system built for military helicopters. The compact and affordable HeliTAWS® ST3453H enhances situational awareness in low visibility conditions and low altitude flying, day or night.

It's TruAlert® technology eliminates nuisance alerts and ensures accuracy at all operational altitudes. Incorporating an integrated ultra-bright 3D terrain display, HeliTAWS® provides straightforward replacement for existing RadAlt indicators, saving on installation time and cost. The HeliTAWS ST3453H, chosen by Sikorsky for the S-70i Black Hawk, is the superior HTAWS solution specifically engineered for military helicopters. The self-contained unit comes fully loaded and listed under one part number for ease of ordering and installation.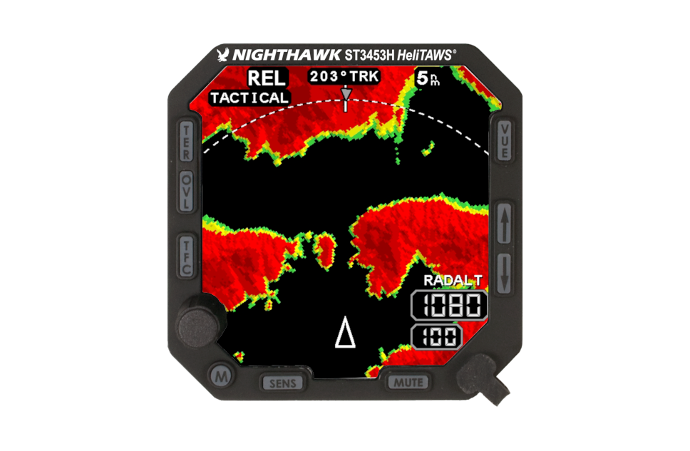 MIL-STD-3009 NVIS Compatible

MIL-STD-810G Compatible

MIL-STD-1553 Bus Interface

TSO C194 Compliant

Only system with pilot-selectable modes for nuisance-free alerting

Allows off-airport landings without nuisance alerts

Provides RadAlt callouts all the way to the ground

Dedicated full-time, 3D terrain display for added situational awareness

Ultra-high resolution wire, terrain and obstacle display