A leading innovator in avionics display systems, Nighthawk Flight Systems, Inc. currently offers six advanced avionics displays as well as an AHRS product.

All six display systems use exclusive patented "light engine" display technology, a third-generation, rear-projection system similar to the displays found on the world's new military aircraft. Featuring a high-reliability backlight, our advanced displays provide true 180-degree viewability in both the horizontal and vertical axes, along with higher contrast and sunlight readability than traditional electronic CRT and AMLCD screens.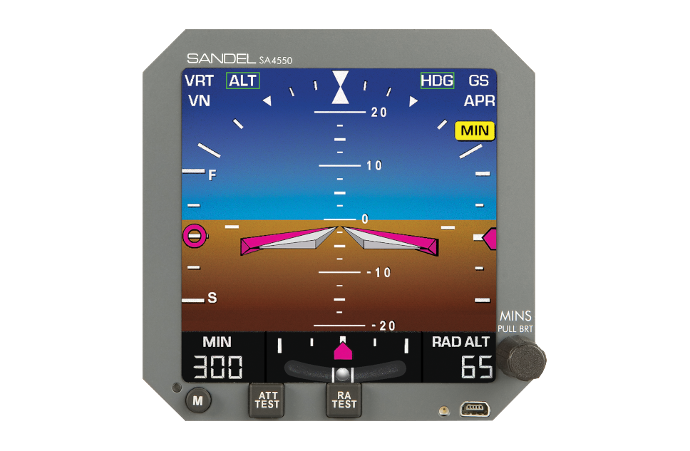 The SA4550 upgrades electromechanical ADIs to a 10,000+ hour MTBF LED-backlit electronic display with pilot configurable single or dual-cue flight director command bars, Radar Altimeter, glideslope/localizer deviation scale and interfaces to AHRS or mechanical gyro systems via ARINC 407 or 429. For ease of installation, it's plug compatible with popular Sperry, Collins and King indicators.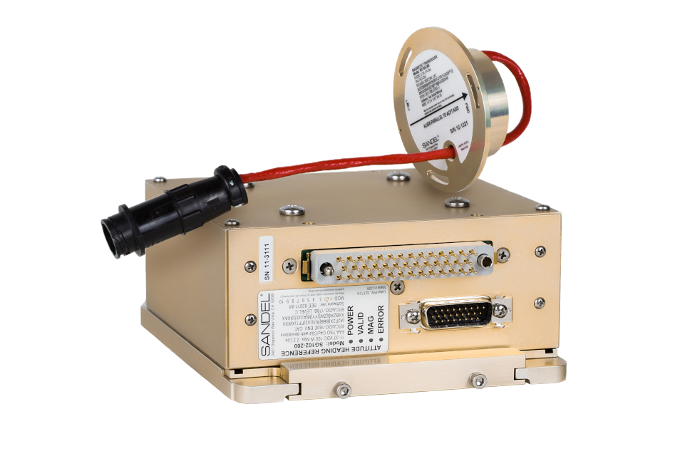 Designed as a plug-compatible replacement for the BendixKing KG 102, the upgraded SG102 is ideally suited as an upgrade for existing BendixKing KCS 55A compass systems. A full set of heading outputs (XYZ, ARINC 429 and RS-232) is also available to allow upgrade of other common directional gyros. Weighing just over two pounds, the SG102 system also includes a sealed magnetic transducer (magnetometer) for stabilized magnetic heading.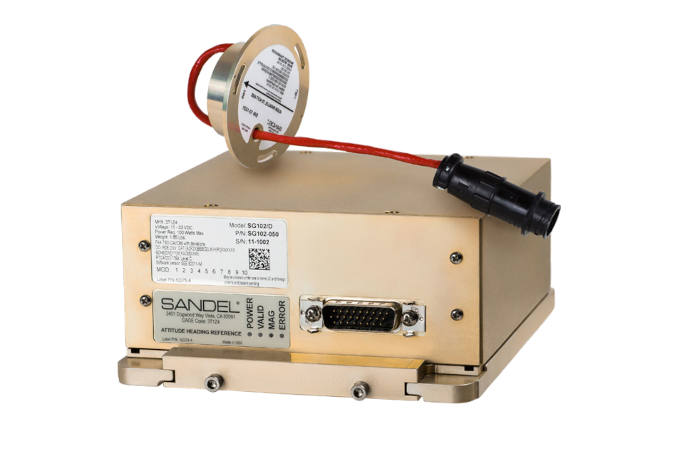 D, for Digital. The SG102/D Attitude Heading Reference System (AHRS) is identical to the SG102 (MOD2) without the analog interfaces. It's lighter in weight and lighter in price. The SG102/D is designed for non-KG102 equipped aircraft and ideal for new equipment installs.

Like our popular ST3400 TAWS, the compact SN3500 Primary Navigation Display features the bright, wide-angle display technology found in the latest generation of aircraft. Providing true 180-degree viewability in both horizontal and vertical axes, the SN3500's oversized display outperforms CRT and LCD displays in terms of brightness and contrast. Other key features of the easy-to-install, panel-mounted SN3500 include Smart™ I/O, which automatically accepts inputs from digital and analog aircraft sensors; expandability for Stormscope®, and TCAS/TAS traffic interfaces; multiple HSI navigation modes including TACAN; and a powerful, easy-to-use interface.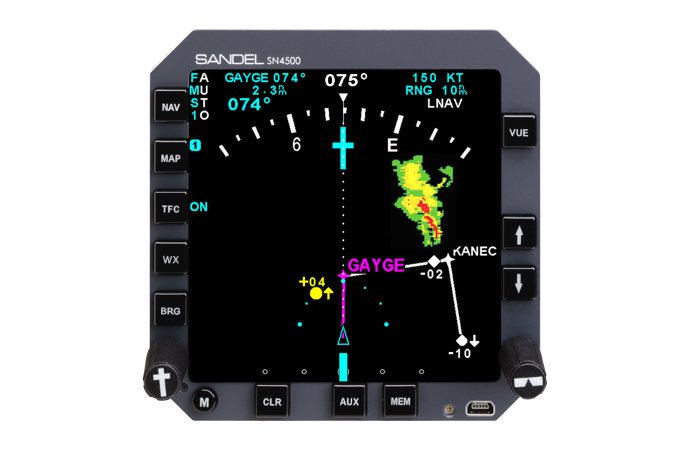 With the SN4500 4-ATI Primary Navigation Display, we are the HSI replacement specialists, enabling you to update your cockpit as you wish with affordable, compact navigation solutions. Key features of the easy-to-install 4-ATI SN4500 include Smart I/O™, which simplifies installation by automatically accepting inputs from digital and analog aircraft sensors. Multiple HSI navigation modes, including TACAN, and safety enhancements such as Stormscope®, TCAS traffic, and the recently added ADS-B In traffic display capabilities.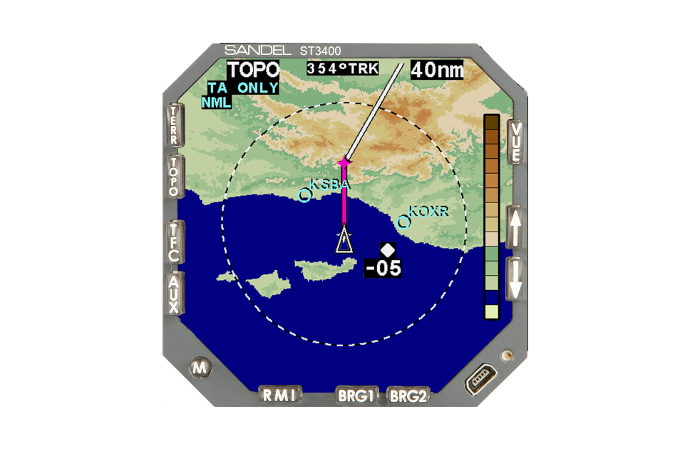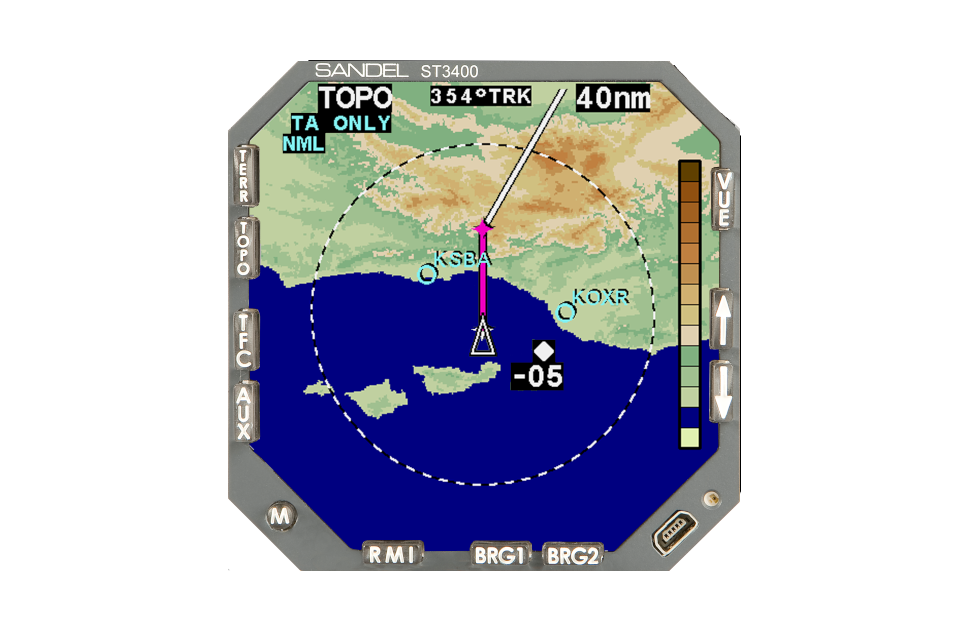 Enhancing safety and situational awareness, our revolutionary ST3400 TAWS/RMI is a compact, easy-to-install TAWS/RMI unit with a full-time, high-resolution terrain display. A 3-ATI-sized system that incorporates a TAWS computer and an oversized high-resolution, full-color display in a single panel-mounted unit, the ST3400 meets TSO C151b for both Class A and Class B requirements. Also incorporating RMI functionality, the ST3400 serves as a drop-in replacement for conventional RMI units, displaying terrain maps, topographic maps, navigation waypoint maps and TCAS data.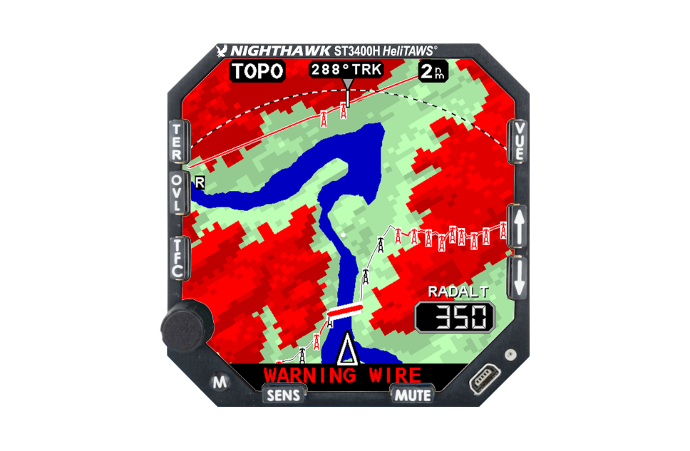 ST3400H HeliTAWS® Helicopter Terrain Awareness and Warning System is certified and excedes the current HTAWS TSO-194 and RTCA/DO-376 Offshore HTAWS. Specifically built for helicopters, the ST3400H combines an advanced HTAWS computer with the industry's best display technology to provide a single panel-mount, self-contained solution.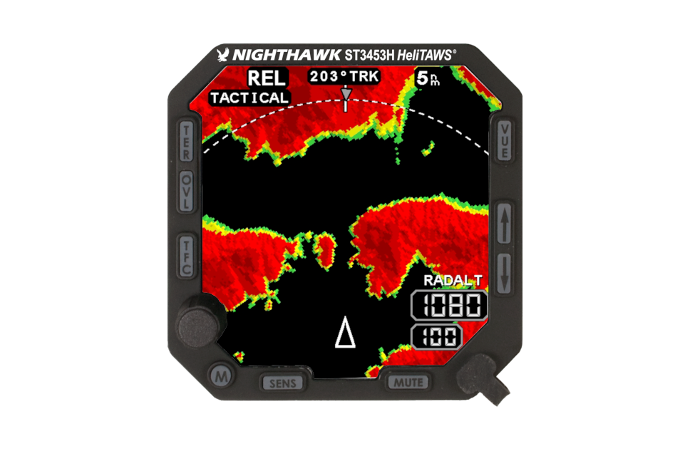 Designed for broad military applicability, the innovative HeliTAWS® ST3453H is the only multihazard avoidance system built for military helicopters. The compact and affordable HeliTAWS® ST3453H enhances situational awareness in low visibility conditions and low altitude flying, day or night.