SG102 Attitude Heading Reference System (AHRS)

The upgraded SG102 Attitude Heading Reference System (AHRS) has an initialization time that is 3X faster and now comes with a selectable low- and high-speed ARINC 429 output, which allows for additional interface option with radar systems, satellite communication antennas, and other avionics.

It is a solid-state three-axis instrument certified for primary heading reference and standby attitude. Pitch and roll information are also provided for the stabilization of other equipment such as weather radar, FLIR cameras, etc.

Designed as a plug-compatible replacement for the BendixKing KG 102, the SG102 is ideally suited as an upgrade for existing BendixKing KCS 55A compass systems. A full set of heading outputs (XYZ, ARINC 429 and RS-232) is also available to allow upgrade of other common directional gyros. Weighing just over two pounds, the SG102 system also includes our sealed magnetic transducer (magnetometer) for stabilized magnetic heading.

Offering a superior approach to inertial reference, the SG102 continues our tradition of innovative, modular solutions that enable you to easily and affordably upgrade your aircraft.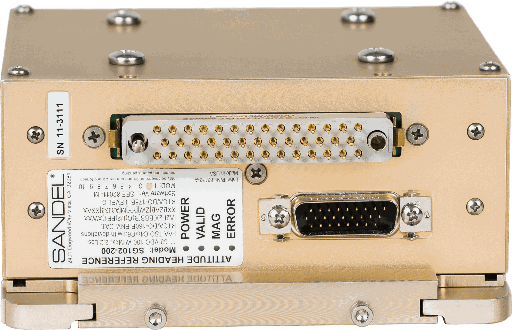 The SG102 is available in three versions depending on the application

---
SG102-000: Fixed-Wing Piston Aircraft

SG102-100: Fixed-Wing Turbine Aircraft

SG102-200: High-Vibration Version for Helicopters